Welcome
Welcome to HoustonSuburbs.com. This site offers information on the suburbs of Houston and full search capabilities to find homes/rentals in any of the suburbs surrounding Houston. Residents living in Houston suburbs enjoy award-winning school districts, a peaceful family environment, and close proximity to one of the largest, most diverse cities in the nation: Houston, Texas.
Suburbs of Houston:
Humble is a suburb 30 minutes southeast of Houston. It started as an oil town in 1905 and has a population of around 15,000. Residents enjoy shopping at Deerbrook Mall, and exemploary school district (Humble Independent School District), and a championship golf course at the Golf Club of Houston. See more information...
Cypress - Cypress (sometimes known as Cy-Fair) is an affluent community 30 minutes northwest of Houston, Texas ranked as the 50th highest-income urban area in the United States. Residents of Cypress enjoy a peaceful suburban community with great schools and the Berry Center, a multi-use venue including a football stadium, basketball arena, and more. See more information...
Missouri City - Missouri City, known as the "show me city" falls under the well known Fort Bend Independent School District. It has many fine master-planned communities for future residents/people who are relocating to choose from. Residents have access to 19 parks, and recreation center. Citizens enjoy Oyster Creek Trail, a trail located along Oyster Creek on which people can hike, bike, jog or walk all the while enjoying a view. See more information...
Fresno - Fresno is a suburb located 25 minutes south of Downtown Houston, Texas. A major feature of Fresno is the Mustang Community Center which families from all other communities travel to be a part of. With a population of around 20,000, citizens enjoy a small town feel with easy access to Houston and its urban amenities. See more information...
Stafford - Stafford is a community best known for its lack of property taxes. Due to this, Stafford is regarded as one of "100 Best Places to Live and Launch a Small Business." Stafford is also one of the few areas that does not levy non-school property taxes. Its largest park has 16-acres and includes baseball/softball fields, basketball courts, and more. In 2001, Stafford established an Arts and Education Development Zone. See more information...
Katy - Katy is one of Houston's most well known suburbs. People choose to live there because of its great school district and competivet 5A atheltic program. Residents enjoy the infamous Katy Mills Mall, a retail-space with 175 stores and movie theatre. Easy access to Houston and its business, world-class medical center also are some of the perks Katy residents enjoy. See more information...
Spring - Spring, Texas is located 30 minutes north of Houston, Texas. As one of the most family friendly communities in Texas, residents of Spring enjoy nearby amenities such as Splash Town, water park fun for children and adults alike. Old Town Spring, a charming area boasting antique and novelty shops, quaint restaurant and the ultimate small town feel gives Spring an extra boost of character. See more information...
Sugar Land is one of the best places in Texas to live. From its exemplorary school district to its master-planned communities, Sugar Land has it all. From a business standpoint, Sugar Land is home to many large companies including Schlumberger, Minute Maid, Aetna, and Noble Drilling. In 2012, the population was 84,511. People can enjoy the hike and bike trails, youth programs and leisure classes. See more information...
Clear Lake - Clear Lake is a master-planned community located 30 minutes east of Houston, Texas. It is actually the second largest master-planned community in Houston. Residents enjoy close proximity to the NASA space center, Boeing, Lockheed-Martin. Also nearby is the Armandy Bayou Nature Center, Gulf Greyhound Park, and Kemah Boardwalk. See more information...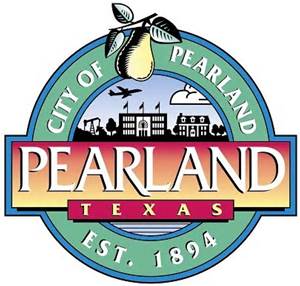 Pearland is one of the fastest growing communities in Texas. Oriented towards families, Pearland has 4 community parks and 10 neighborhood parks. Pearland also boasts a community center, senior center, event center, and recreation center/natatorium. Eastern Pearland is full of older houses and character whereas Western Pearland is going through a lot of suburban growth. See more information...
Take a look around to see which area fits your needs and please contact us with any question you may have. A Houston Realtor from the Lion Real Estate Group specializes in Houston and its surrounding areas. We have the necessary tools to help you find your dream home for the best price possible. Lion Real Estate Realtors are knowledgeable and motivated to keep every client satisfied.